France has a richly-deserved reputation for excellence in craftsmanship and woodworking, and nowhere was this more clearly seen than during the heyday of French furniture-making, the 18th and early 19th centuries. At http://www.taillardat.fr you can see the modern-day reincarnations of many classic designs that wowed the fashionable salons of Europe all those years ago. This French-based company uses highly-skilled craftspeople to reproduce the distinctive look of Louis XVI furniture, Empire armchairs, Regency chests of drawers and more. All the old skills are put into use to produce remarkably faithful reproductions of these classic designs: gilding, upholstering, carving, cabinet making, leather casing, French polishing etc.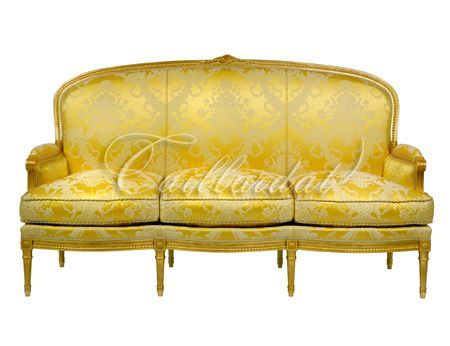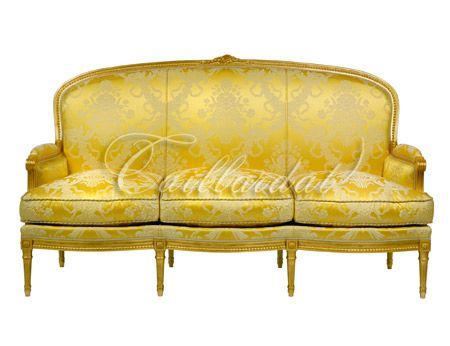 There's a wide range of different items in stock, including low tables, desks, dining room furniture, beds, sofas, stools and armchairs.
All articles are made from top-quality materials: marble, bronze and of course, the very best woods. Common woods used in Taillardat creations include Mahogany, Beech, Cherry and Oak. Depending on the design, sometimes they will be painted over or lacquered. The beautiful Carpentier three-seater sofa shown below is made from beechwood.